Electives
Art and Photography
Follow us on instagram @mcgarvin.art
ASB
PRESIDENT - TBD
VICE PRESIDENT - TBD
SECRETARY - TBD
TREASURER - TBD
AVID
Welcome to McGarvin's AVID program.
AVID stands for Advancement Via Individual Determination.  It is a systematic curriculum designed to support students and educators as they increase schoolwide/districtwide learning and performance.
The mission of AVID is to ensure that students:
* will succeed in rigorous curriculum
* will complete a rigorous college preparatory path to prepare for entrance into a 4-year college after high school graduation
* will become educated and responsible participants and leaders in a democratic society.
*will serve as a support group as students meet the challenges of high school
*will visit colleges and universities to help students plan for their future
*will give back to our community through community service
Course Philosophy
AVID (Advancement Via Individual Determination) is offered as an elective course that prepares students for entrance into four-year colleges. There is an emphasis on critical thinking, analytical writing, preparation for college entrance and placement exams, study skills and test taking, notetaking and research.
Two days a week students participate in tutorial sessions. On these tutorial days students work with college tutors to assist them in small groups with academic questions that students bring to tutorial. Students are required to take notes during tutorial and use class and textbook notes to inform their discussions during tutorial. Tutors help students with the process of learning through inquiry, rather than giving students the answers to their questions. Students learn the value of working with others in tutorial.
In AVID, students also participate in motivational activities including college and career research, college and career guest speakers, field trips to colleges, service learning experiences, and leading campus activities. These activities provide students with the resources they need to learn about many positive opportunities available to them in the community that will impact their future.
Objectives of the Course:
1. Students will take courses that meet high school graduation and four-year college entrances requirements.
2. Students will participate in tutorials for academic courses.
3. Students will learn and apply AVID skills including note taking, organization, time management, and goal setting, in all core academic areas.
4. Students will improve their oral communication skills through a variety of activities, including presentations, debates, and Socratic Seminar.
5. Students will participate in writing to learn activities, including note taking, response to literature, summary and essay writing.
6. Students will create college and career portfolios as they develop their academic and professional goals.
How to participate:
Students are selected each spring to be in the AVID program based on their interest and potential to go to college.  Potential students will need to fill out an application and attend an interview.
If you are interested in joining AVID, please email Mrs. Diama at cdiama@ggusd.us or Mr. Kim at jkim@ggusd.us for information.
Band and Orchestra
The McGarvin Band and Orchestra, under the direction of Mrs. Bissell, participate in performances, competitions, and parades all over Orange County.  This is an exceptionally talented group of students who have received numerous awards and recognition for their musical achievement.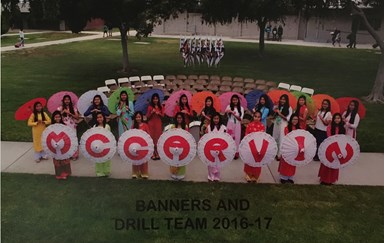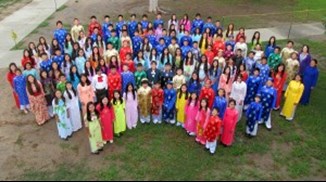 Chorus
Choral Winter Concert Dec. 19, 2018
7:00pm in McGarvin MPR
 Spring Concert June 5, 2018
7:00pm in McGarvin MPR