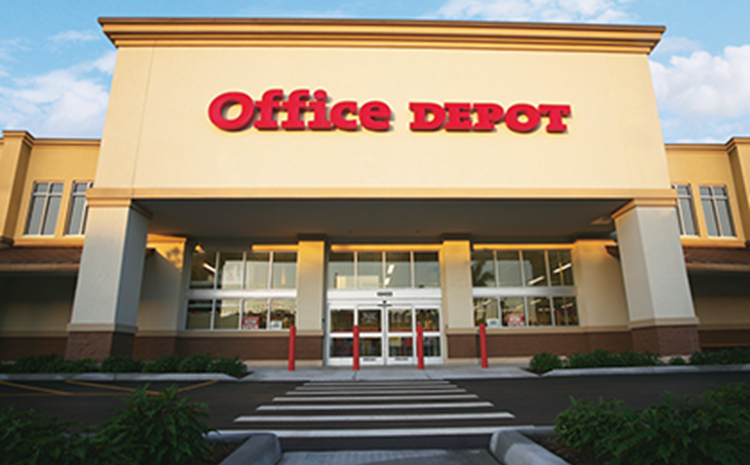 Raise Funds for McGarvin at Office Depot
Tuesday, October 12, 2021
Raise Funds for McGarvin at Office Depot
McGarvin parents while purchasing school and office supplies, you can also support McGarvin students at Office Depot. You can support students either online or in the store, when you make your purchase, provide our school code #70016543 at checkout and they will generously donate 5% of your total qualified shopping bill to McGarvin. Thank you for shopping Office Depot and for supporting our students.
Gây Quỹ cho McGarvin tại Office Depot
Phụ huynh McGarvin trong khi mua đồ dùng học tập và văn phòng, quý vị cũng có thể hỗ trợ học sinh McGarvin tại Office Depot. Khi mua hàng trên mạng hoặc tại cửa hàng, quý vị có thể hỗ trợ học sinh bằng cách cung cấp mã số trường #70016543 của chúng tôi khi thanh toán và họ sẽ hào phóng tặng 5% tổng hóa đơn mua sắm đủ điều kiện của quý vị cho McGarvin. Cám ơn quý vị đã mua sắm tại Office Depot và hỗ trợ cho học sinh của chúng tôi.
Recaudar Fondos para McGarvin en Office Depot
Los padres de McGarvin mientras compran útiles escolares y de oficina, también pueden ayudar a los estudiantes de McGarvin en Office Depot. Puede apoyar a los estudiantes ya sea en línea o en la tienda, cuando haga su compra proporcione nuestro código escolar #70016543 al finalizar la compra y ellos donarán generosamente el 5% de su factura total de compras calificadas a McGarvin. Gracias por comprar en Office Depot y por apoyar a nuestros estudiantes.
ساهم†بجمع†التبرعات†لمدرسة†مكجارفن†في†متجر†Office Depot
أهالي†طلاب†مدرسة†كجارفن،†يمكنكم†دعم†طلاب†مدرسة†مكجارفن†بينما†تشترون†ال†ل†وازم†المدرسية†والمكتبية†من
متجر†Office Depot Ɔيمكنك†دعم†الطلاب†بمشترياتك†التي†تقوم†بها†عبر†الإنترنت†أو†في†المتجرƆعند†إجراء†عملية†الشراء†،
قدم†رمز†مدرستنا†70016543†£†عند†محطة†الدفع†وسيقوم†المتجر†بالتبرع†بسخاء†بنسبة†5٪†من†إجمالي†فاتورة†ال†ت†سوق†المؤهلة
لمدرسة†مكجارفنƆشكرًا†لك†للتسوق†في†متجر†Office Depot ودم†طلابنا